Zizzi, a Danish fashion brand, had a clear vision: to expand from one market to five within two years. With our support, Zizzi exceeded that, growing from one single webshop to nine localised webshops in Denmark, Sweden, Norway, Finland, the Netherlands, Germany, Belgium, France, and Austria. Additionally, we helped them establish their presence on the online marketplaces Amazon and Zalando.
We acted as a one-stop-shop for Zizzi's rapid expansion needs, ensuring quality translation of all content on the websites, making sure all newsletters were tailored to local audiences, and offered native customer service on multiple channels, Zizzi's story speaks of the growth potential that comes with doing localisation right.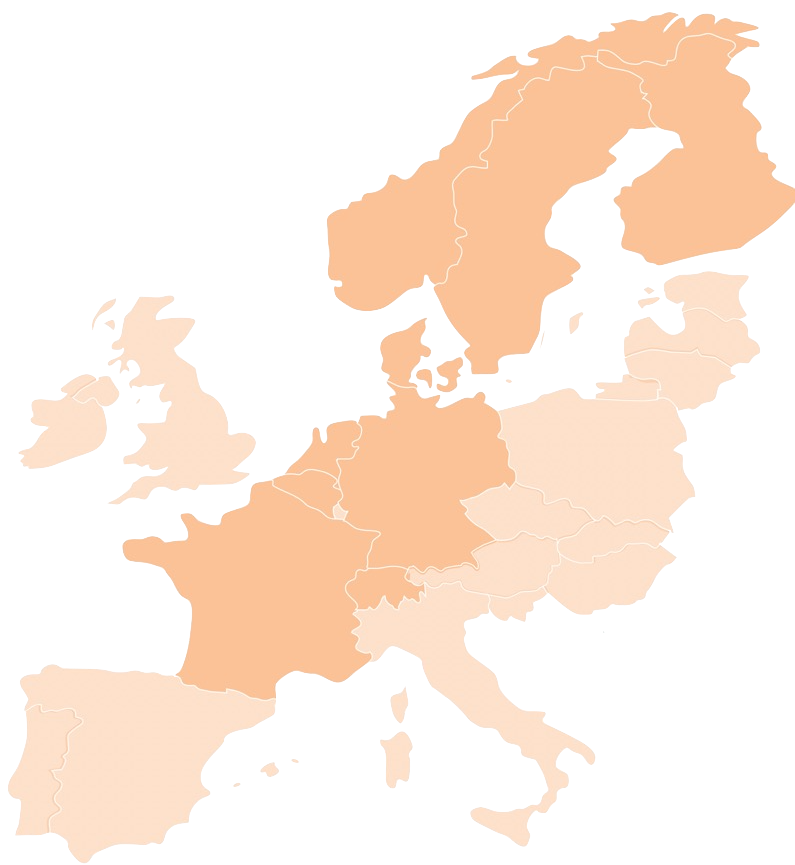 FROM 1 TO 9 MARKETS
Expanding across borders is both an opportunity and a challenge. Zizzi, with its fashion offerings tailored to specific segments, had the potential to resonate with audiences far beyond its initial market. They had clear ambitions of scaling and establishing a strong presence everywhere they went.
Doing so requires e-commerce experience and know-how, as every market has its nuances that are crucial to get right. From language to cultural preferences, we helped ensure that Zizzi's webshops were tailored to resonate with local audiences.
However, expansion does not stop with the webshop. In addition to providing fully native customer support on all channels and markets, we supported Zizzi with ongoing translations of marketing material and product texts, helped them establish themselves as a brand on Amazon and Zalando, and made sure Zizzi customers had the best experiences by handling the chat during Zizzi's live shopping sessions.
From Shop Optimisation to
30% DECREASE IN CONVERSATIONS
In e-commerce, the efficiency of customer interactions is paramount. Every conversation holds the potential to either elevate the brand experience or detract from it. Zizzi recognized the importance of streamlining these interactions, not just for operational efficiency but to enhance the overall customer journey.
When handling customer support for Zizzi's webshops, we continiously analysed user interactions and gathered feedback to identify key areas of the webshop that were frequent sources of customer queries across channels and platforms. In collaborating with Zizzi, they could address these areas proactively, whether through clearer product descriptions, intuitive site navigation, or a more seamless checkout process, which allow for more seamless user journeys on the websites. This proactive problem-solving not only improved the customer experience but also reduced the relative volume of customer conversations in the different markets, while allowing Zizzi to grow its revenue.