TOUCH
WHAT
WHAT
We level the playing field
We help small and medium-sized e-commerce companies from all over Europe to compete and succeed in a field dominated by big international players.
TOUCH
HOW
HOW
Let a team of locals help you internationalise
You will be working with e-commerce professionals that are native to the country you are planning to enter.
From customer service, online growth and translation to localisation, we provide businesses with the means for international success.
TOUCH
WHO
WHO
Localisation since 2010
The company was founded in Copenhagen and is owned by the original founders and key employees.
Today, MakesYouLocal has four European offices located in Copenhagen, Vilnius, Berlin and Brno.
TAKE A PEEK AT
OUR COMPANY HISTORY
2010 - 2013

MakesYouLocal was founded by husband and wife Max Riis Christensen and Ingrid Riis Karlsen. Our first HQ was based in Classensgade in the Copenhagen neighbourhood of Østerbro, from where we were servicing our first three clients. In 2011 Max and Ingrid was joined by the company's first employee.

2014 -2016

An important time in the early development of MakesYouLocal. Søren Kjær Nielsen joined the partnership and we opened our first international office in Vilnius under the management of Donatas Gudelis and established a subsidiary in Norway.

2017 - 2020

We outgrew our first HQ and moved to bigger offices in the nearby street of Livjægergade. By the end of 2020 the company had grown to a total of 69 employees and Henrik Hansen and Ann Nørgaard Jensen had become our fourth and fifth partners.

2021 – 2022

We established offices in Berlin and Brno to get closer to our clients. The Copenhagen HQ once again had to move, this time to our current address at Tietgens Have - a stone's throw from where the company was founded.

2023 –

In the early days of 2023 MakesYouLocal A/S was created and a new ownership structure was established consisting of Max Riis Christensen, Ingrid Riis Karlsen, Søren Kjær Nielsen, Henrik Hansen, Ann Nørgaard Jensen and Donatas Gudelis.

As of February 2023, the organisation has a total of 117 employees based in our offices in Copenhagen, Vilnius, Berlin and Brno.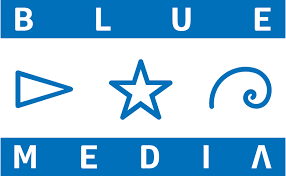 NORDICS, THE UK & EUROPE

COPENHAGEN OFFICE

Our Copenhagen office is situated just 6 minutes away from the city centre. We are located at the Tietgens Have office building in Nordhavn, right next to the S-train and metro stations.

Find us at

Østbanegade 123, 2100 København Ø
+45 69 91 80 06
info@makesyoulocal.com

BALTICS & POLAND

VILNIUS OFFICE

Our Vilnius office can be found on the top floor of the Panorama shopping centre, located in the neighbourhood of Žvėrynas. The office is easily accessible by public transportation and just a 15-minute walk from the city centre, which can be reached with a stroll along and across the Neris river.

Find us at

Saltoniškių g. 9, Vilnius 08105
+370 693 37 346
vilnius@makesyoulocal.com

CZECH REPUBLIC

BRNO OFFICE

The Brno office is located in the ImpactHUB coworking space, in the centre of Brno. Excellent accessibility is complemented by a friendly environment with comfortable facilities and a great community of people and companies.

Find us at

Cyrilská 7, 602 00 Brno-střed-Trnitá

+45 69 91 80 06

info@makesyoulocal.com

GERMANY

BERLIN OFFICE

The office is located right in the heart of Berlin at Skalitzer Straße. It is a part of Mindspace, a coworking space in a former paper factory from 1872.

Find us at

Skalitzer Str. 104, 10997 Berlin

+45 69 91 80 06

info@makesyoulocal.com
Ingrid Riis Karlsen
Partner
Søren Kjær Nielsen
Partner
Ann Nørgaard Jensen
Head of Customer Success & Partner
Lotte Andkjær Christensen
Head of Products & Marketing
Britta Jørgensen
Head of People & Culture
Donatas Gudelis
Managing Director & Partner
Jurgita Dunaityte
Head of Customer Success
Domantas Balaišis
Head of Client Marketing
Mantas Garlauskas
Head of Onboarding & Infrastructure
Martin Šulc
Country Manager Czech Republic, Hungary & Slovakia