WHAT WE DID FOR
BRØNDSHOLM
Brøndsholm has since 1924 offered an exciting range of decor, interior design, artificial flowers, plants, and food to both Danish businesses and individuals. On top of providing high-quality products, Brøndsholm has also put a lot of effort and focus on their courteous, friendly, and proficient customer service.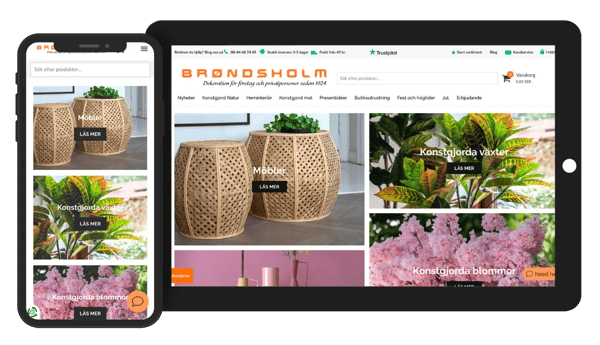 BRØNDSHOLM'S
CASE AND RESULTS
In 2020 Brøndsholm wished to establish themselves in Sweden and therefore reached out to us for help. Their goal was simple: To succeed in Sweden.
14% growth in monthly revenue
84% customer satisfaction score
OUR THOUGHTS
"By streamlining Google Ads, focusing on Shopping ads, and creating great Social campaigns, we increased revenue for Brøndsholm. All marketing efforts are influenced by our customer service team, which brings knowledge to our daily work that cannot be found in other agencies."
Ditte Jessen, Account Manager, MakesYouLocal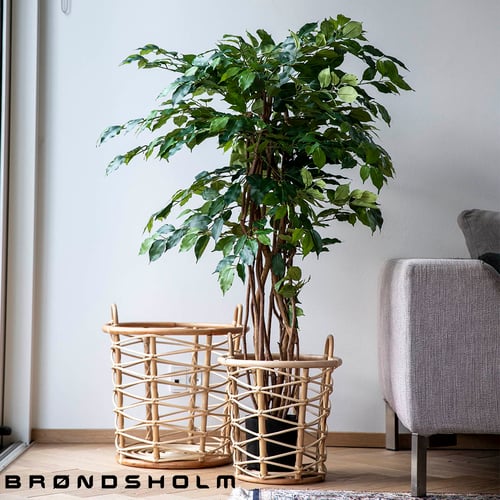 SERVICES WE PROVIDED
Our Swedish localisation specialists translated and localised the website and set Brøndsholm up with a Swedish phone number and return address to create a true local experience.
Brøndsholm let us handle all customer service on phone, e-mail, and chat. In that way, Brøndsholm made sure they kept the friendly and accessible customer service they valued in a native and local language.
A thorough marketing plan was put in place to reach the right Swedish audience and after four months of testing, Brøndsholm reported a 442% increase of sales in comparison to the previous four months.
Our Swedish localisation specialists conducted a full analysis of Brøndsholms website with concrete solutions and advice on how to improve the website to create a truly native appearance.
We supported Brøndsholm with product translations and day-to-day translations of content for social media. With this approach, Brøndsholm furthermore increased the credibility of the Swedish webshop and their brand.
Based on local legislation and e-commerce standards, we provided Brøndsholm with terms and conditions that were adjusted and updated to suit Swedish consumers thus creating trust and credibility.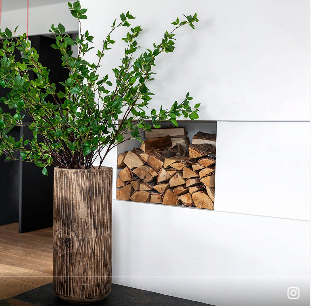 TESTIMONIAL
"MakesYouLocal provided us with professional service and advice, which helped us develop our business in Sweden. It's important that our customers are able to communicate with a native-speaking Swedish team who are also experts in the Swedish market."
Irena Sibbern, CEO, Brøndsholm
WHAT CAN WE DO FOR YOU?
Book a meeting with a cross-border specialist today to learn which solution fits your webshop and your customers