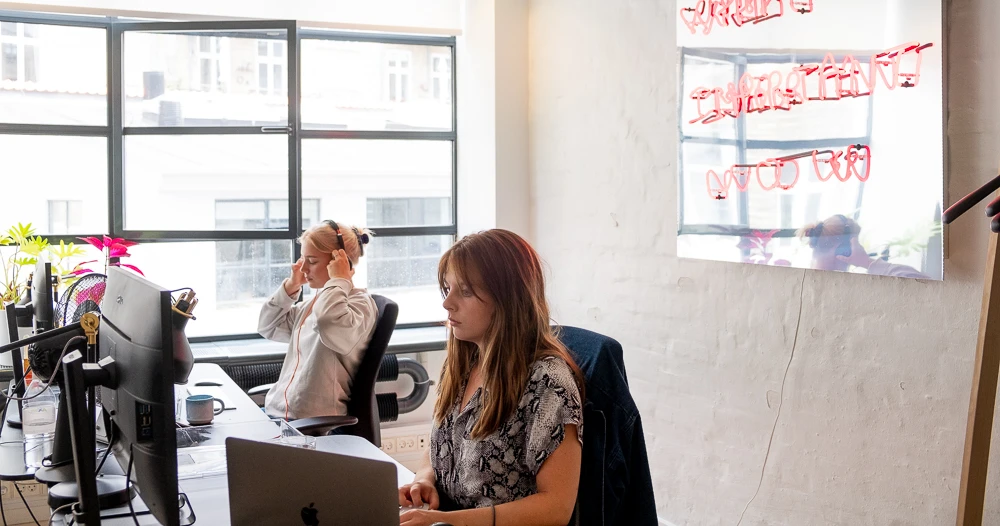 LOCAL RETURN SOLUTION
ESTABLISH
A LOCAL ADDRESS!
Let us handle your customers' returns at our local warehouse.

A local return address is a great way to let your international customers know you are committed to their local market.

We can handle your customer's return packages across Europe and provide them with a return solution that is fast and convenient for them - and time-saving and cost-conscious for you.
Compete with local webshops!
Many customers check the return terms before placing an order online, especially if visiting the webshop for the first time. It is therefore crucial to offer the same service level as local webshops do in order to "win" the customer.
Save money
​Return shipping across borders can be very expensive and for some companies, a pre-paid return label is not necessarily the right solution, but a local return address could be.
Get rid of administrative tasks
At MakesYouLocal we have a flexible setup that can be adapted to your return handling processes.
ARE YOU INTERESTED IN A LOCAL RETURN SOLUTION?
Call us today to learn more about our local return solution and the many benefits of offering your clients a local address.
HOW IT WORKS
IMPLEMENTING OUR LOCAL RETURN SOLUTIONS
Establishing a local return address is a great way to show presence in the market(s) you are operating in. We can provide different return solutions across Europe, meaning less administrative tasks for you. These are the steps.
1
Local address
We will provide you with a new local address.
2
Update contact information
You update your contact information with your new local address.
3
Returning locally
Your customer sends products to your local address.
4
Reception
We will receive your customers' returns at your local address.
5
Bulk shipments to home warehouse
We send bulk shipments to your home warehouse at the rate you desire.
PRICING
Discover the Local Return Address solution
BUILD TRUST WITH CUSTOMERS
LOCAL RETURN ADDRESS
from €160/month
A local address and warehouse
Save money on administration, processing and return handling
Increase the trustworthiness of your website
Help your customers by making it easy to return items
Simple to set up and implement
Local address truly localises your webshop, facilitates processes for both you and your international customers and increases trustworthiness.
Setup fee: €175
ESTABLISH YOUR PRESENCE
A LOCAL PHONE NUMBER
from €21/month + €0.03 per minute
Establish your local presence in foreign markets
Increase legitimacy and trustworthiness of the webshop
Urge customers to place an order
Assure your clients are consulted in their local language
Includes custom pre-recorded audio messages in the local language
Make sure your webshop contains a local phone number that complies with local standards and regulations, builds trust and increases conversion.
Setup fee from €88