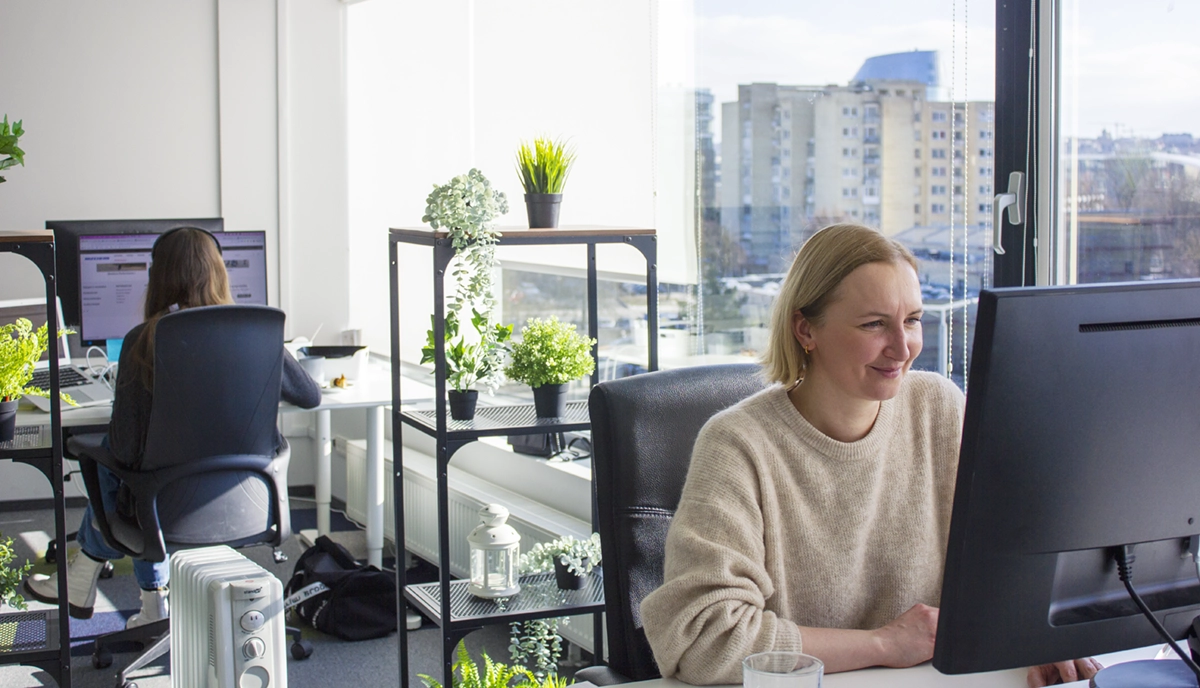 PRODUCT TEXTS
A NEW WAY
We have uncovered a revolutionary approach to product text creation.
By combining advanced technology and expert copywriting we can create truly innovative results.
With our Automated Product Text solution, transforming simple product specifications into high-quality product descriptions has never been easier, faster or cheaper.
High quality
We transform your product specifications to fluently written and detailed product descriptions.
Cost-effective
Generate detailed product texts in a matter of minutes - at a fraction of the cost.
Profitable
Localised product texts generate traffic to your site, increase ad performance, and drive conversion by making it easier for customers to find your products.
Scalable
Creating product texts in a new language becomes as easy as localising and translating the dynamic template.
WHAT IS A DYNAMIC TEMPLATE?
A dynamic template can transform your product specifications to fluently written and highly detailed product descriptions that are customised to your webshop.

The dynamic nature of the template makes it easy to scale, optimise and adapt the product texts across markets and languages.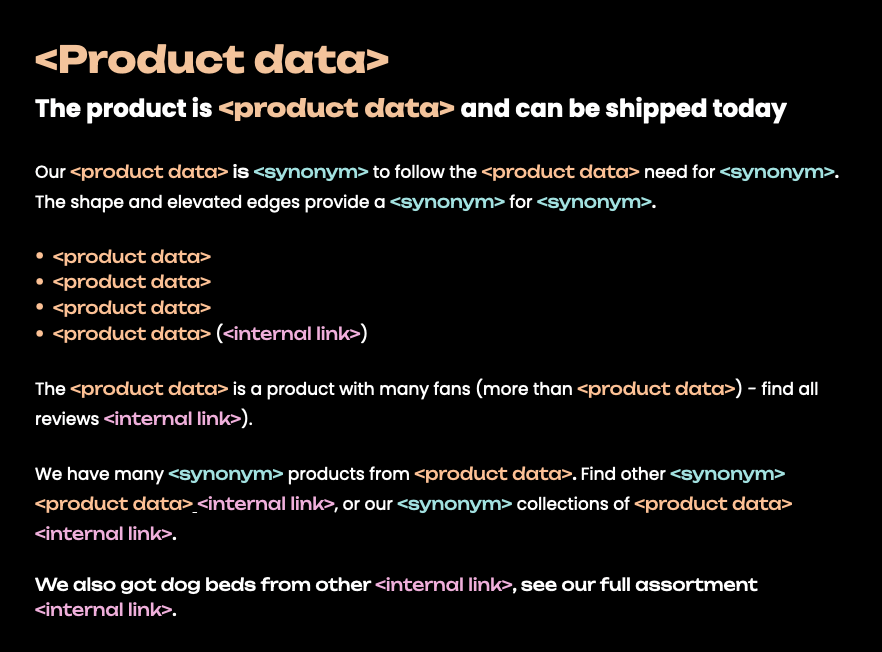 INCREASE YOUR ADAPTABILITY
Want to add some holiday cheer or cool summer vibes to your product descriptions?

The product text template is easy to adapt and adjust to fit the changing seasons or your current campaign. Any changes will be implemented across your website in minutes.
SAVE TIME
The technology greatly reduces the amount of time it takes to produce product texts, meaning that launching a webshop in a new country or market, with a localised product portfolio, will take days instead of months.

The advanced dynamic text template, enables us to create fluently written and search engine-optimised product texts, that reflect your webshop's USPs and product specifications - in just a matter of minutes.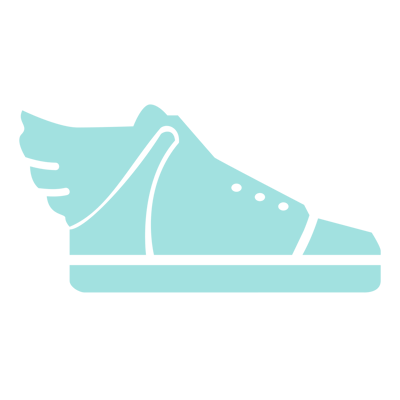 OUR EXPERIENCE
"This is one of the few real game changers I have seen throughout my 10 years of helping companies succeed abroad. It is a big step forward for companies that are selling a large selection of products or are operating in many countries."
Donatas Gudelis, Managing Director for Baltics & Poland, MakesYouLocal
DID WE SPARK YOUR CURIOSITY?
Book a meeting with one of our cross-border specialists today to learn more about what a dynamic template can do for your website.
HOW IT WORKS
1
Analyse
We analyse your product data and discuss options and priorities with you in a workshop.
2
Develop
Our specialists develop the template in line with your tone-of-voice and USP's.
3
Test
The template is tested and approved before it is published across relevant languages.
4
Optimise
Instantly add new products, new languages and adjust your product texts to fit your current campaign.
It's an entirely new way of thinking about product texts.
PRICING
Discover our translation solutions
FOR BIGGER PROJECTS & SCALING WEBSHOPS
AUTOMATED PRODUCT TEXT TRANSLATION
from €275/month
Transform simple product specifications into high-quality product descriptions in an easy, fast and cheap way.
FOR ONGOING TRANSLATION NEEDS
DAY-TO-DAY TRANSLATIONS
from €0.40/minute
Submit your files directly to our trained translators by signing up to ExportStation - our platform designed to help you Succeed Abroad.
Price examples:
Germany - from € 0.90 per minute
Poland - from € 0.40 per minute